Outdoorsy Indy
Posted by Pete Gilbert on Monday, February 22, 2016 at 1:30 PM
By Pete Gilbert / February 22, 2016
Comment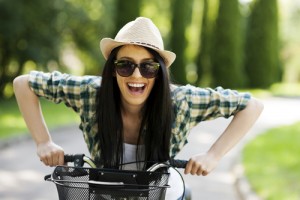 Indianapolis appears to have it all. It boasts affordability; actually it is the most affordable of the top 50 US cities. It allows you to experience all four seasons. The downtown is clean, safe and full of excitement. However, there's one recurring complaint I have heard from non-Hoosiers about Indianapolis: "There's nothing outdoorsy to do in Indy."
That's where I have to step in and offer Indy education. There are plenty of outdoor activities to do in the capital city, or just a short drive away. Here are 10 tried-and-true ways to be "outdoorsy" in Indy...
No matter the time of year, there's always something "outdoorsy" to do in Indianapolis.
---

About the Author
Pete Gilbert
Pete is a former teacher, turned stay-at-home dad of kids ages 3, 5, and 8. When not packing lunches and shuttling kids all over town he writes a blog titled, "A Dad Influence" for IndysChild.com.
---