Preparing to sell
Posted by Pete Gilbert on Wednesday, July 1, 2015 at 2:09 PM
By Pete Gilbert / July 1, 2015
Comment
Have you ever put a house up for sale before? Holy schinkes, I see why people don't do it very often.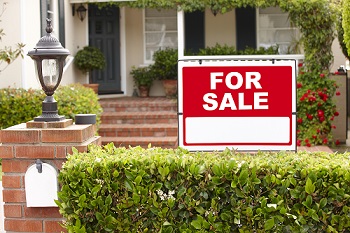 Earlier this year, my wife and I decided we were going to move. We'd only been here a couple of years, but found a house we really liked and just went for it. After jumping through all the financing hoops and agreeing on a price, we bought a house.
It was somewhere around that time we also decided it would be a good idea to sell the house we currently lived in as opposed to the alternative of paying an extra mortgage for the rest of our lives.
This is where things started to get real, very quickly. We'd only been in our current house for two years, but didn't do nearly enough upkeep. Everything needed a good cleaning, all the baseboards in our house needed painted, and about forty other things needed done before we had a reasonable chance to sell our house.
We slowly started knocking things off the list. I spend the better part of three weeks with a paint brush in my hand, painting everything in sight, bedrooms, cabinets, baseboards and all the doors in our house, it was crazy. Dave, the paint department guy at Home Depot and I were becoming close friends. Once things were painted, I decided an easy way to update our house would be to change the hardware on all the doors in our house, not knowing older doors had small door knob holes and newer knobs wouldn't fit. I spent two entire afternoons, (while my kids binge watched Pound Puppies on Netflix) hand boring out larger holes with a metal file.
The list
My wife, in addition to working a full-time job, also tackled many household jobs from "the list." Only one was a failure--the night she drilled 11 holes in the wall attempting to hang a towel bar. There were so many holes it looked like there'd been a drive-by shooting in our master bathroom. Forget about the holes though, there were many successes on her part. She painted our old white master bathroom vanity (that we almost took a sledgehammer to one night) and updated it by painting it an awesome deep gray. I was most impressed by her newly acquired plumbing skills. Somehow, by sheer determination and YouTube videos (she was too stubborn to read the instructions), she perfectly installed three brand new faucets in our bathrooms. They looked (and worked) great!
Night after night we checked more and more off the list: planting flowers, reversing a door, adding doors to a kid play area, and so on. I must admit, by the time the list was completed, our house looked really good.
I couldn't help but wonder…why didn't we do these things two years ago so we could enjoy them while WE actually lived here.
---

About the Author
Pete Gilbert
Pete is a former teacher, turned stay-at-home dad of kids ages 3, 5, and 8. When not packing lunches and shuttling kids all over town he writes a blog titled, "A Dad Influence" for IndysChild.com.
---