My duathlon failure!
Posted by Kristie Smith on Saturday, August 25, 2012 at 10:30 AM
By Kristie Smith / August 25, 2012
Comment
"Failure is the opportunity to begin again more intelligently." – Henry Ford
This quote was a loud inspiration for me this weekend when my husband and I eagerly logged in to view the results of my first duathlon at Eagle Creek (a triathlon where you run-bike-run versus swim-bike-run). Not being a swimmer, I was pleased to have the "dual" opportunity to join husband, AJ, in his triathlon hobby.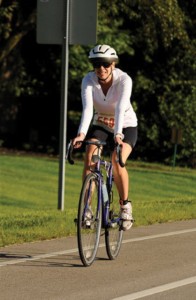 Hearing chuckles from hubby as he dove into the online results, I immediately asked, "How did I do?" Smirking, he replied, "You finished LAST." LAST? How did I finish last? There were people twice my size doing this race – and 25+ years my senior for that matter. How could I finish LAST? Am I that much out of shape? Am I that slow? Am I that uncoordinated? It was just depressing, especially since my body was still sore at the time I discovered the results. Argh. Now what?
If you know anything about me, I am goal-oriented, tend to succeed with things I go after, and love to win. I will never win a triathlon, but coming in last just seemed like a huge failure.
However, what I learned this week as I researched the lives of some great "failures" is this:
Sometimes a failure teaches us that we are perusing the wrong dream, hobby or goal. And, this teaching can shift us towards the right opportunity for our future.
Sometimes a failure is the kick-in-the seat needed to work harder, practice more, or train diligently for the results we want.
Sometimes a failure just makes you (or your spouse) chuckle.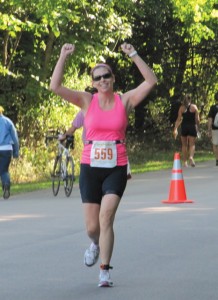 Either way, I'm like a lot of folks past, present and future with big and small failures. The famous failures below are well known and their names are synonymous with success, but it wasn't always this way. At one point the idea of these people reaching the heights they reached would have seemed absurd. Many didn't just fail, they failed in spectacular fashion.
Steven Spielberg – This household name dropped out of high school and applied to attend film school three times but was unsuccessful due to his C grade average.
Michael Jordan – The most famous name in basketball was actually cut from his high school basketball team, locked himself in a room and cried.
Beethoven – His music teacher once told him that he was a hopeless composer.
Abraham Lincoln – Former US president. His fiancé died, he failed in business twice, had a nervous breakdown and was defeated in eight elections.
Lucille Ball – This TV comedian was dismissed from drama school with a note, "Wasting your time; you are too slow to put your best foot forward."
Walt Disney – Fired from a newspaper because he lacked imagination and had no original ideas.
The Beatles – These world-renowned music icons were turned down by The Decker Recording Company, which said, "We don't like their sound, and guitar music is on the way out."
In what ways have you failed this year? If you have a favorite story of a failure, I'd love to hear about it. In fact, I'm sure it will encourage me! Drop me a line at ksmith@IndyHomes.com or leave a comment here so others can be inpired too!
---

About the Author
Kristie Smith
Kristie Smith is the founder and CEO of the Indy Homes Real Estate Team. She is a REALTOR, and is one of the most recognized and accomplished Indiana real estate agents. Ranked among Central Indiana's top 10 real estate teams, the Indy Homes Team specializes in relocating families moving to the Indy area, as well as Helping People on the Move locally in Indy.
---