Rocky Mountain High
Posted by Kristie Smith on Friday, February 28, 2020 at 11:13 AM
By Kristie Smith / February 28, 2020
Comment
There's nothing like the power and beauty of nature to make you feel humbled and awe-struck. A recent trip to Colorado was the perfect reminder of this for me.
The weather in Denver was sunny and mild, and my husband AJ and I, along with our friend Jake Dreyfuss, visited Red Rocks Amphitheatre. Two-hundred million years in the making, the red rocks form an acoustically perfect, naturally formed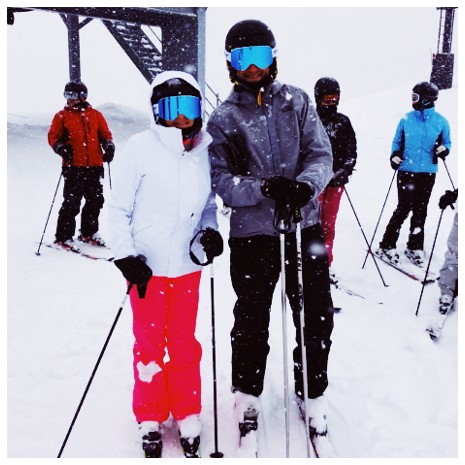 amphitheater, and concerts have been held there since the early 1900s. The red rocks jutting into the sky are stunning, and at 6,400 feet, the air is thin. We took the opportunity at this lovely spot to do what so many athletes do—run the steps of the amphitheatre. It was tough, and my legs have never been so rubbery! But, WOW, what a workout!
We soon left for even higher altitudes and colder weather. Vail Ski Resort is the largest ski mountain in Colorado, and as a skiing newbie, I was a little intimidated. And then Mother Nature unexpectedly walloped Vail with 38 inches of snow over a 48-hour period—one of Vail's top-five snowfalls ever! I've never seen so much snow! But I got to experience historic powder and somehow made it through three days of skiing with just a bruised wrist.
The snow that had been so perfect for skiing became scary for the trip down the mountain. Our rear-wheel vehicle was no match for the dangerous conditions and white-out snow, but we took it slowly and made it back to Denver safe and sound. Others weren't as lucky. Sadly, two snowmobilers were killed in an avalanche near Vail just a week later. Nature can be terrible and beautiful and invigorating, and we saw it all during our short time in Colorado.
I'd love to hear from you—what have been your greatest experiences with nature? Comment below!