Running around town: Indianapolis' themed runs and races
Posted by Kristie Smith on Monday, February 10, 2014 at 5:31 PM
By Kristie Smith / February 10, 2014
Comment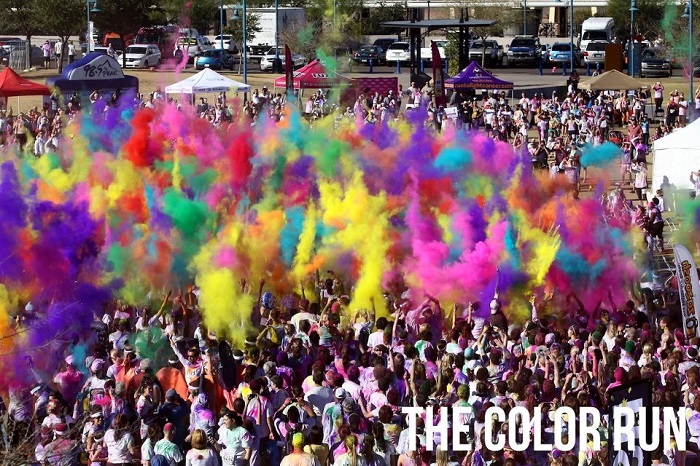 Even with Indianapolis' sub-zero temperatures and snow blast, avid runners keep hitting the streets. I see runners in my neighborhood up and at 'em before the sun rises. That's some dedication! Training groups are forming in anticipation of the 38th running of the OneAmerica 500 Festival Mini Marathon, the world's largest half marathon.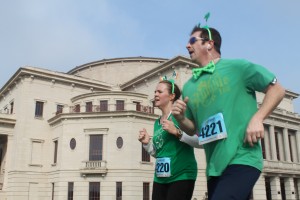 But not all of us Indianapolis residents are ready to tackle the 13.1-mile feat. Maybe next year? In the meantime, Indianapolis and surrounding suburbs host numerous themed 5K (3.1 miles) races. Some of these themes are fun, silly and will make you forget you're even running (maybe). Most of the Indianapolis-area 5K races benefit a good cause, too. So grab a running buddy, download the Couch to 5K app, and get registered for one of Indy's 5K races.
Indy-area themed races
2014 Be My Valentine 5k Run/Walk – Trot through Indianapolis's beautiful Garfield Park and maybe Cupid will find you more than a race to the finish. Hot cocoa and coffee included! Saturday, February 15, 2014
Frosty Paws 4K Run/Walk – This race invites—actually, requires—you to bring your four-legged friends along for stroll through Saxony's parks and lake in Fishers. Participants earn race-themed dog tags. Saturday, March 1, 2014
Shamrock Shuffle – Carmel hosts this lucky green racing event to benefit Tatum's Bags of Fun. Saturday, March 15, 2014
DINO Trail Run – This series of races takes running off the streets and onto the trails. DINO = Do IN Off-Road. An April 5k runs through Eagle Creek park and features Mother Nature herself. Saturday, April 5, 2014.
The Color Run – Runners start out in white and end in all shades of the rainbow. Each kilometer of the races brings more paint sprayed fun. Music and cheers accompany the festivities. Saturday, May 17, 2014
These are just five of the many of themed run throughout Indianapolis, Carmel, Fishers, Brownsburg and Zionsville this year. For more information on runs and training groups, visit Indy Runners to learn more.
Have you run any themed 5K races in Indy? Do you have a favorite?
---

About the Author
Kristie Smith
Kristie Smith is the founder and CEO of the Indy Homes Real Estate Team. She is a REALTOR, and is one of the most recognized and accomplished Indiana real estate agents. Ranked among Central Indiana's top 10 real estate teams, the Indy Homes Team specializes in relocating families moving to the Indy area, as well as Helping People on the Move locally in Indy.
---