Savor summer in Indy with these August events!
Posted by Kristie Smith on Thursday, August 2, 2012 at 4:53 PM
By Kristie Smith / August 2, 2012
Comment
This list reflects just a fraction of all of the fun events happening in Indy this month! Get out and ENJOY!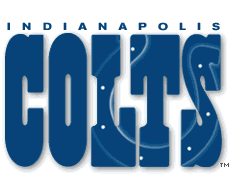 Colts Training Camp: July 29-Aug. 17
Hey Colts fans! Starting July 29, the Indianapolis Colts will be at Anderson University for the 2012 Training Camp. Training Camp includes Colts City, an interactive area for kids and adults of all ages. With sponsor booths, games and inflatables, there is plenty to do during the team's practices. Details >>
Devour Downtown: July 30-Aug. 12
Attention all Indy foodies! Devour Downtown returns for a two-week long celebration of downtown restaurants uniting to showcase cuisine. More than 40 popular downtown restaurants offer special three-course $30 menus or $20 lunch menus. Reservations are encouraged and accepted by calling each individual restaurant. Nom nom nom! Details >>
Target Family Free Night at the Children's Museum: Aug. 2
Sponsored generously by Target, the first Thursday of each month The Children's Museum opens free of charge from 4-8 p.m. A great opportunity to explore one of Indy's treasured institutions! Immunizations and back-to-school safety are highlights for August's Target Family Free Night. Details >>
Barry Manilow in Concert: Aug. 3
He writes the songs that make the whole world sing… Barry returns to Indy to play Bankers Life Fieldhouse. Tickets >>
First Friday Food Truck Fest: Aug. 3
First Friday Food Truck Festival presented by Leinekugel's will be back at the Old National Centre, featuring more than 30 of Indy's favorite food trucks. It's a fun evening of music, food from your fave vendors and more! Details >>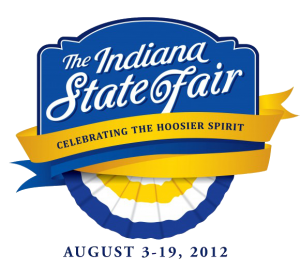 Indiana State Fair: Aug. 3-17
The "Year of Dairy Cows" makes the state fair "udderly" the BEST place to have fun! From the sweetest ice cream, to the creamiest grilled cheese, to the richest, ice cold milk—ENJOY all of Indiana's pride! And be sure to check out the free concerts—from REO Speedwagon to Sandy Patty to Ted Nugent, there's something for everyone! Details >>
Drum Corps International World Championships: Aug. 8-11
The Drum Corps International World Championships are the pinnacle of more than 100 competitive events that take place across North America as part of the annual DCI Summer Tour. Each of the elite groups travel more than 10,000 miles, rehearsing an average of 10 hours daily in order to compete at the highest levels of musical and performance excellence. Details >>
St. Louis Rams vs. Indianapolis Colts (preseason): Aug. 12
What will this season of change bring the Indianapolis Colts and its fans? Get some clues at the first preseason home game of the 2012 season! Support your Colts! Details >>
Gen Con: Aug. 16-19
Gen Con Indy, the four best days in gaming, is a non-stop place for all things gaming. Hundreds of world-class exhibitors and over 11,000 events from RPGs, TCGs, Miniatures, Board and Electronic Games and more! Details >>
Blake Shelton: Aug. 17
Another great concert not to miss! Country artist and breakout star of NBC's "The Voice" plays at Bankers Life Fieldhouse. Tickets >>
Motorcycles on Meridian and Red Bull Indianapolis Grand Prix: Aug. 17-19
S. Meridian St. in downtown Indianapolis will be filled with the sound of engine roars and the sight of leather-clad riders. Motorcyclists will gather on Meridian all the way from Monument Circle to South St. to share interests and celebrate the Red Bull Indianapolis GP at the Indianapolis Motor Speedway, which will be run Sunday, Aug. 19 at the Indianapolis Motor Speedway. Details >>
8th Annual Indianapolis Theatre Fringe Festival: Aug. 17-26
More than 300 shows in 10 days at six stages along Mass Avenue, with live street theatre, arts, special events, and more. Details >>
Benjamin Harrison's 178th Birthday Celebration: Aug. 19
Celebrate the 178th birthday of this Indiana president! Music, old-fashioned fun and more! Plus, free birthday cake and ice cream for all guests! Details >>
Cincinnati Bengals vs. Indianapolis Colts (preseason): Aug. 30
Second preseason home game of the 2012 season! Go Colts! Details >>
---

About the Author
Kristie Smith
Kristie Smith is the founder and CEO of the Indy Homes Real Estate Team. She is a REALTOR, and is one of the most recognized and accomplished Indiana real estate agents. Ranked among Central Indiana's top 10 real estate teams, the Indy Homes Team specializes in relocating families moving to the Indy area, as well as Helping People on the Move locally in Indy.
---