Seizing the Moment: Why Selling Your Home Now Can Be the Smartest Move
Posted by Kristie Smith on Sunday, September 24, 2023 at 11:08 AM
By Kristie Smith / September 24, 2023
Comment
In the world of real estate, timing can be everything. Unfortunately, fears about timing can be crippling. This year we've had hundreds of Carmel homeowners with a desire to make a move yet become paralized by fears of costs and interest rates. Let's address the foremost concern head-on: the current landscape of mortgage interest rates. Undeniably, rates have risent to levels that demand attention. If you are like hundreds of our other clients, you might also be pondering, "Is this the right time?" The answer might surprise you. Let's delve into why, counterintuitive as it may seem, now could be an opportune moment to act.
Reason 1: Low Inventory, High Demand
A compelling argument in favor of selling now is the current scarcity of homes available on the market. In a scenario where demand outstrips supply, sellers can often command higher prices for their properties. This can potentially counterbalance the impact of elevated interest rates on your forthcoming mortgage. It's essentially a manifestation of the age-old principle of supply and demand at play in the real estate arena.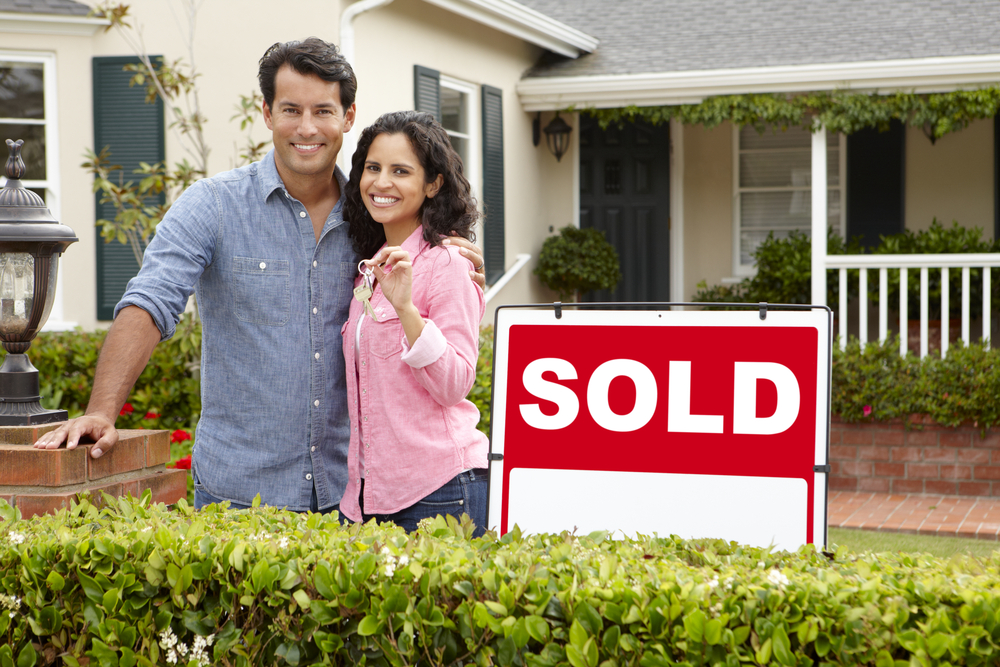 Reason 2: Capitalizing on Home Value
Residential property values have exhibited a steady upward trajectory. By selling your property at its current peak value, you may realize a substantial return on your initial investment. It's essential to remember that property values are subject to fluctuations, and seizing the moment can be a prudent strategy.
Reason 3: Locking in a Fixed Rate
Concerned about future rate increases? One avenue is to secure a fixed-rate mortgage presently, thereby safeguarding your interest rate for the foreseeable future. This strategic approach affords predictability and stability in your housing expenditures, mitigating potential uncertainties associated with interest rate fluctuations.
Reason 4: Savings on Your Next Home
Surprisingly, the costs associated with your future home may not be as adversely impacted by higher interest rates as you might presume. In a competitive market, sellers often enjoy enhanced negotiating leverage. Consequently, you may find room to negotiate a favorable deal on your next residence, countering the effects of heightened interest rates.
Reason 5: Pursuing Your Dream Lifestyle
We all harbor aspirations, including visions of an ideal home. Whether it entails downsizing to an intimate haven, upgrading to a spacious family abode, or embarking on a new adventure within a different neighborhood, now might be the perfect moment to transform those dreams into reality. Life is too brief to forgo the pursuit of your dream home.
Reason 6: Beat the Rush
Looking ahead, it's conceivable that interest rates may continue to ascend, spurring a surge in both buyers and sellers. By initiating your move today, you can preempt the potential rush of individuals seeking to capitalize on the current market conditions.
The Role of Future Refinancing
It's essential to underscore that the decision to sell need not be final or irreversible. In the event that interest rates experience a downward shift in the future, refinancing your mortgage becomes a viable option. Refinancing can enable you to secure a more favorable interest rate, potentially resulting in reduced monthly payments and overall savings. It provides a mechanism for adapting to changing market dynamics and optimizing your financial strategy.
Conclusion
The proposition of selling your Carmel home in the present real estate climate – notwithstanding the presence of higher mortgage rates – is a well-founded consideration. While the data and reasoning presented herein may resonate with many, we recognize that every homeowner's situation is distinct. Consequently, we strongly advocate consulting with a reputable financial advisor or real estate professional to conduct a thorough assessment tailored to your unique circumstances.
As you deliberate your course of action, bear in mind that life's most rewarding achievements often necessitate seizing the moment, even when the circumstances appear less than ideal. Your dream home and a bright financial future could be waiting just around the corner!
If you're contemplating a move, we invite you to share your thoughts and experiences in the comments below. We are genuinely interested in hearing from you!