Selling your home? Look for these four qualities in an Indianapolis real estate agent
Posted by Kristie Smith on Monday, March 16, 2015 at 2:33 PM
By Kristie Smith / March 16, 2015
1 Comment
Selling a home is a big deal, and so is finding the right person to help you with this important transaction. If you're planning to sell your Indianapolis home, shop around for the right agent who embodies these four nonnegotiable qualities: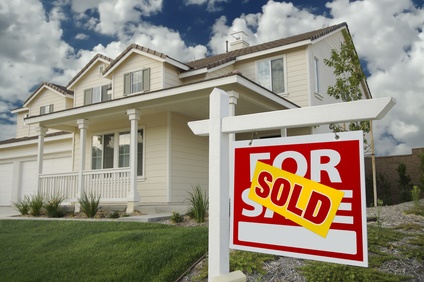 1. Experience: It's tough to judge a real estate agent simply by the number of years of experience she has. Like any vocation, an agent could be stellar with just three years under her belt or mediocre despite decades of experience. A rule to live by: Look for an agent with at least four years' experience. This will ensure that she has had some time to ride the highs and lows of the market, hone negotiation skills, deal with a variety of transactions and learn from early mistakes. (In case you're wondering… yours truly has been at this real estate gig for more than 13 years now!)
2. Modern marketing skills: Not surprisingly, 96 percent of buyers use the Internet to find their new home. That means your agent must be technologically savvy when it comes to your listing. Quality, professional photos for your home's online listings are an absolute must, as is using social media to maximize exposure with buyers and other agents. (Look at the top of this page to see which social sites I'm active on.) Additionally, a strong mobile strategy ("Text for more information!") ensures that prospective buyers can access listing info immediately via their smartphones, generating good leads for your property.
3. Deep community knowledge: Have you ever traveled in a foreign country with a local? The experience is so much richer for the inside knowledge… where to dine, what tourist traps to avoid, what activities to pursue based on your interests. A great real estate agent should act as a travel guide for your city's neighborhoods, steering their clients to the areas that best meet their wants and needs in a new home. That kind of insider perspective only comes from years of living and participating in the community. One of our Indy Homes clients said in an online review, "It seems like they know every neighborhood in the state!" That might be slightly exaggerated, but we do strive to know Indy and its surrounding communities inside and out. That kind of knowledge indicates to our sellers that we're personally invested in selling their home and helps our buyers find the neighborhood and home that's perfect.
4. WOW service: Buying and selling property can be complicated and with so much emotion thrown in the mix, it can be overwhelming! It's natural for clients to have lots of questions and need time to make an informed decision. Indy Homes Team patiently and thoroughly explains complex jargon, answers questions and otherwise supports our clients as they make one of the biggest decisions of their lives. We don't want our clients to just be happy with their experience with us; we strive to WOW them at a level that results in word-of-mouth referrals and lifelong fans. We think receiving the Angie's List Super Service Award for six years running shows that we're succeeding in doing just that!
Looking for a pro to sell your Indianapolis home? Learn more about the Indy Homes Team and our core values >>
---

About the Author
Kristie Smith
Kristie Smith is the founder and CEO of the Indy Homes Real Estate Team. She is a REALTOR, and is one of the most recognized and accomplished Indiana real estate agents. Ranked among Central Indiana's top 10 real estate teams, the Indy Homes Team specializes in relocating families moving to the Indy area, as well as Helping People on the Move locally in Indy.
---