Setting New Year's goals
Posted by Kristie Smith on Tuesday, December 27, 2011 at 11:22 AM
By Kristie Smith / December 27, 2011
Comment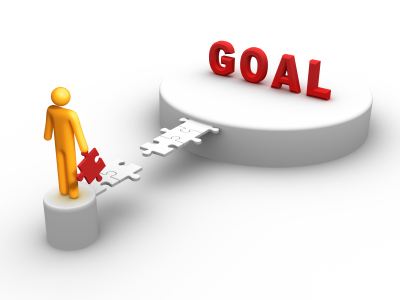 Are you setting 2019 goals? If so, you might consider this: telling others your goals makes you LESS LIKELY to achieve them. Why is this true?
According to several psychologists, when you share your goals outloud, you get the psychological satisfaction of accomplishing the goal without having to actually do the work. In other words, talking becomes a substitute for doing.
In studying the research of several psychologists, including Kurt Lewin, Wera Mahler, and Peter Gollwitzer, you find data that goes against conventional goal-setting wisdom.
So, what do you think? Should you go public with your goals or not?
At the Indy Homes Team, we are setting goals — both professional and personal — for each team member. We believe that being balanced in all areas of life leads to greater success.
As you're setting the course for your finances, career growth, family, and health, don't forget to plan a few vacations and trips to keep you feeling refreshed and, therefore, more productive when you're in your normal routine.
Let us know what you are doing regarding 2019 goals in the comments below.
---

About the Author
Kristie Smith
Kristie Smith is the founder and CEO of the Indy Homes Real Estate Team. She is a REALTOR, and is one of the most recognized and accomplished Indiana real estate agents. Ranked among Central Indiana's top 10 real estate teams, the Indy Homes Team specializes in relocating families moving to the Indy area, as well as Helping People on the Move locally in Indy.
---