Should I buy now or wait until next year?
Posted by Kristie Smith on Friday, October 5, 2018 at 2:16 PM
By Kristie Smith / October 5, 2018
Comment
The data is 100% clear. NOW is the time to buy. Here is the WHY as well as FINANCIAL IMPACT of waiting until 2019....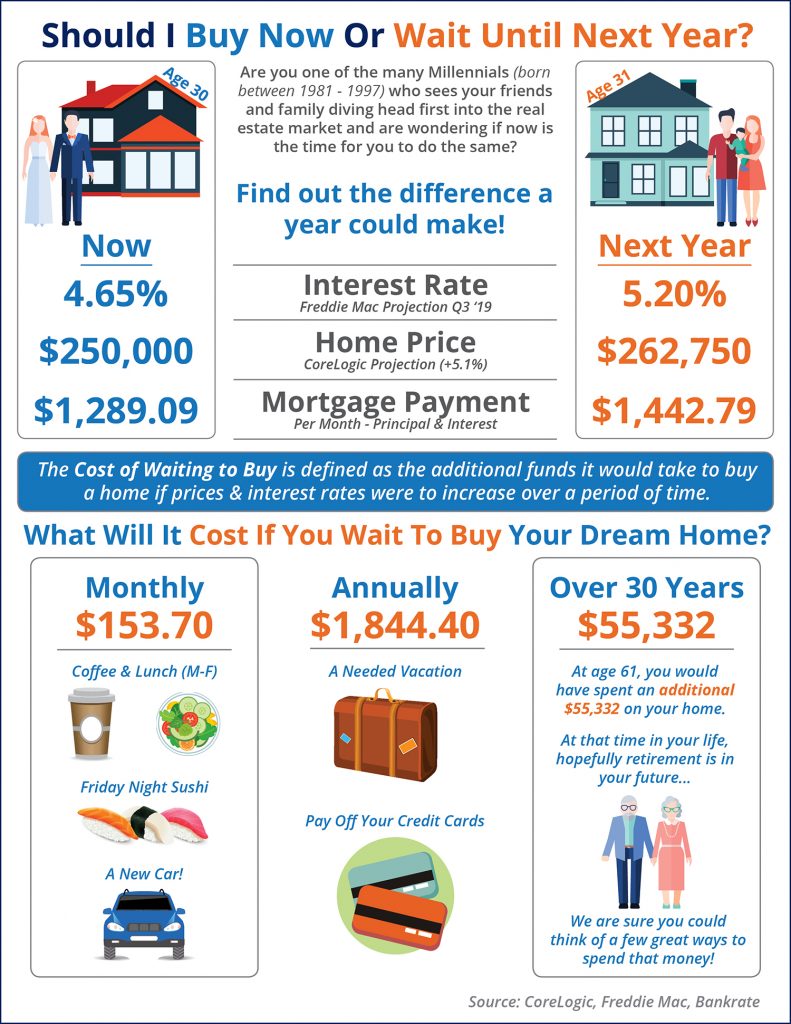 Let's discuss your upcoming move today. Contact us NOW!
---