Six ways to make Indianapolis moving easier for your kids
Posted by Pete Gilbert on Wednesday, May 13, 2015 at 6:53 PM
By Pete Gilbert / May 13, 2015
1 Comment
We're moving. Not far. Just a couple miles up the road…but for kids, a move is a move. It doesn't matter if it's two miles or 2000 miles. Moving's isn't easy on kids. They don't/can't see the big picture, so I thought I'd create a short list of things my wife and I are doing to try to make moving easier for our kids.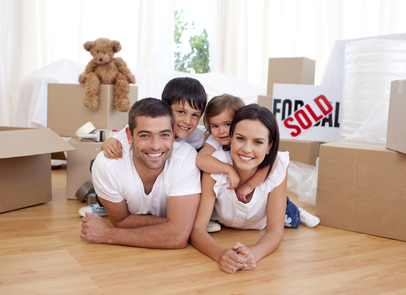 1. Plant the seed. As early as possible start dropping little hints to your kids, say things like, "In our next house…" or "When we move, eventually…" This at least is prepares them, a tiny bit, for the time you actually do mention you are moving.
2. Browse together. As you are house shopping online, look at lots of houses together. Don't let them get their hopes up for each house you look at, but involve them, show them pictures, bring them along to open houses, etc. (Disclaimer: Only bring them to open houses if you MUST. The several times we took our kids to open houses were a disaster. More than once the open house ended with my wife apologizing to the Realtor while I dragged the our youngest out of the house by her ankles.
3. Talk it up. Once you finally do decide on a house to buy, talk about the positives. Bigger room? Better backyard? In our case the house we're moving to has a pool and our current house does not. Now when I talk to our kids about the new house, most of my sentences start with the words, "The new house with the pool…"
4. Tour the school. To your kid, the new school may be more important (and a greater worry) than the new house. If possible, schedule a tour of the new school. Visiting our daughter's new elementary school was a big help for her. Learn and discuss all the positives of the new school…our daughter was thrilled to learn her new school had a girl principal. Nothing against her current principal (who, in my opinion is one of the best), but, it made her happy, so it made me happy as well.
5. Check out the new 'hood. Spend some time in the new neighborhood. If you can, go for drives, walks or bike rides on your new street. While there, look for same-age kids, kid bikes, basketball hoops in driveways, swingsets and other giveaways telling you where potential future play dates may take place. Also, see if any friends of friends live in the area. You may be able to make friends for your kids BEFORE you even move.
6. Plan for the future. As it gets closer and closer to moving day, schedule play dates for your kids with friends from your old neighborhood for after you've moved. This helps kids realize just because they're moving is doesn't mean their "old" friends are gone forever.
Moving is stressful for everyone, hopefully these tips help make things a bit easier for your kids.
---

About the Author
Pete Gilbert
Pete is a former teacher, turned stay-at-home dad of kids ages 3, 5, and 8. When not packing lunches and shuttling kids all over town he writes a blog titled, "A Dad Influence" for IndysChild.com.
---