Spring Indianapolis home maintenance tips
Posted by Kristie Smith on Tuesday, March 25, 2014 at 4:35 PM
By Kristie Smith / March 25, 2014
Comment
It's hard to believe that spring is right around the corner—the first day of Spring 2014 was March 20th. The ground in Indianapolis is just starting to thaw, and neighbors are emerging from their Indy homes. As the snow melts and the sun gives longer days, homeowners get a glimpse at the wear and tear winter put on their homes.
Tips to get your home ready for spring and summer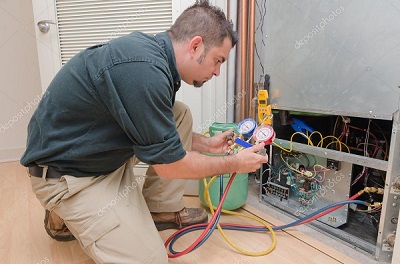 Clean up your gutter and downspouts. Even after your fall clean out, more debris finds its way to gutters during winter months. Carmel homes and Zionsville homes experienced an extreme winter, which resulted in fallen tree limbs and other debris that could clog gutters. Also, large amounts of ice and high winds could have bent or damaged gutters. Fortunately gutter cleanup and repair is usually an easy and affordable to do on your own. Be sure to inspect your downspouts. A tap of a hammer that reveals a hollow sound indicates a clear spout.

Check your roof for winter damage. Snow and ice sat on roofs for several weeks this Indianapolis winter. If you had any major damage, you're probably aware of this by now (like your ceiling leaked). Aside from the obvious catastrophes, ice damming or high winds may have damaged roof shingles. If you're up for climbing up a ladder to take a peek at the roof, go for it! If not, you can use binoculars. Or, simply call a roofer.
Inspect your siding. It's important to prevent moisture from getting behind your home's siding. Take a walk around your home to see if any siding has come loose or begun to rot. Repair any damaged sections before moisture has a chance to set in. No matter what your siding is made of (wood, vinyl, brick), it may need a spring-cleaning. It's best to leave power washing to the professionals when it comes to siding. Instead, grab a bucket of soapy water and a long-handled brush.
Evaluate your drainage. Your soil should slope at least 6 vertical inches in the first 10 feet on all sides of the house, away from your foundation. Take notice of any areas of standing water—this is tell-tell sign of a drainage concern when it's close to the home. If your slope is right but still find standing water, a landscaping solution, such as a swales (contoured drainage depressions) or French drains (a shallow, gravel-filled trench that diverts water away from the house) can be the necessary fix.

Arrange your biannual HVAC appointment. Indianapolis furnaces worked overtime this winter with extreme low temperatures but now it's time to prepare for air conditioning season. If your HVAC system didn't perform well last season, let your contractor know. More repair than just adding refrigerant may be needed. This is a good time to also have your air vents and ductwork cleaned to maximize system efficiency and avoid allergens.
Plan your Spring schedule and book appointments with key vendors now. And, if you need a good referral, please let us know. We have super-star vendors for every need in your home.
---

About the Author
Kristie Smith
Kristie Smith is the founder and CEO of the Indy Homes Real Estate Team. She is a REALTOR, and is one of the most recognized and accomplished Indiana real estate agents. Ranked among Central Indiana's top 10 real estate teams, the Indy Homes Team specializes in relocating families moving to the Indy area, as well as Helping People on the Move locally in Indy.
---