YES, you MUST update your home to sell it!
Posted by Kristie Smith on Thursday, April 12, 2012 at 10:38 PM
By Kristie Smith / April 12, 2012
Comment
"Do I really have to make updates in order to sell my home?"
This is the number-one question I get as a Realtor today, and the answer is always YES—in this market, to sell your home, you have to make updates. In short, your home must be in PERFECT condition to compete.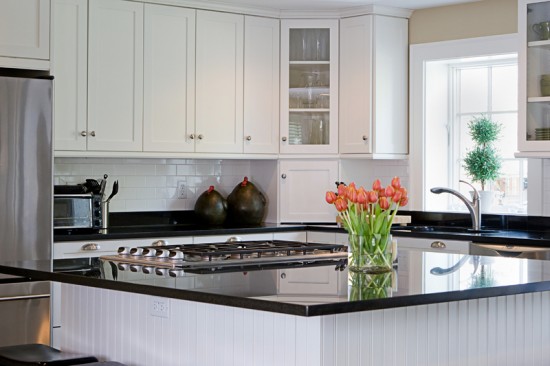 It's a fact: Your home needs to be updated and immaculate to compete in this market!

Here's why:

Current buyers have no CASH to make updates and modifications after closing. Move-up buyers are choosing homes that are perfect so they can finance in all the updates into their low-interest loans.
Here is a breakdown of their scenario:
During the housing boom of 5-7 years ago, thousands of buyers in the Indianapolis area purchased their very first home, mostly in the $100,000-$200,000 range. Now those buyers, who make up the bulk of buyers currently in the market for a new home, are looking to upgrade by purchasing a newer, larger home. The thing is, lending was loose when these buyers purchased, and most buyers did "zero down" during those boom times. Fast forward to today and the now sellers owe almost as much on their mortgage as they did when they purchased their home, and unfortunately, their homes are barely worth the original top-of-the-maret purchase prices.
Then to add more difficulty, in today's tightened lending climate, lenders require a minimum of 5% down on conventional mortgages and 3.5% on FHA mortgages. On top of that, closing costs and fees gobble up 8-10% of a home's selling price.
Check out the math in this real scenario.
A homeowner sells her starter home:
Home purchased 6 years ago with $0 down: $144,000
Mortgage balance: $136,000
Home sold for $145,000
Negative equity after selling expenses: ($6,000) – cash seller needs to bring in order to sell
That homeowner then purchases a larger home:
New home purchase price: $310,000
Closing costs for purchase: $3,000
Down payment on new home (5% for conventional loan): $15,500
Total CASH needed to make a move in 2012: $24,500
Unless these home sellers have a lot of money in their bank account, it's easy to see that they will have little money to spend updating their new home. Money isn't the only thing today's buyers have in short supply. Most of today's home buyers lack both time and DIY skills. As a result, today's buyers seek out homes that are in perfect condition—"cream puff" homes, as I like to call them. A Realtor may show a buyer 20 houses, and the buyer will snatch up the one in the best condition. To compete in this buyers' market, homes need to have updated appliances, newer flooring, perfect paint, updated light fixtures and nice curb appeal. And it goes without saying, homes on the market need to be eat-off-the-floor clean and clutter-free.
So while my news that you have to make some updates to compete in this buyers' market may be hard to take (I don't sugar-coat things), remember that I'm your real estate consultant, and I'm looking out for your best interests as a seller. I've sold dozens of homes in this down market, and I know what it takes to sell homes quickly. Just check out my past clients' reviews on Angie's List to see what they have to say about my results.
Remember: The sooner you sell your home, the sooner you can get into your new home with great interest rates! I just refinanced at 2.75%. WOW!
---

About the Author
Kristie Smith
Kristie Smith is the founder and CEO of the Indy Homes Real Estate Team. She is a REALTOR, and is one of the most recognized and accomplished Indiana real estate agents. Ranked among Central Indiana's top 10 real estate teams, the Indy Homes Team specializes in relocating families moving to the Indy area, as well as Helping People on the Move locally in Indy.
---