What I wish I had known before buying my first home
Posted by Sarah Callahan on Friday, November 17, 2017 at 4:56 PM
By Sarah Callahan / November 17, 2017
Comment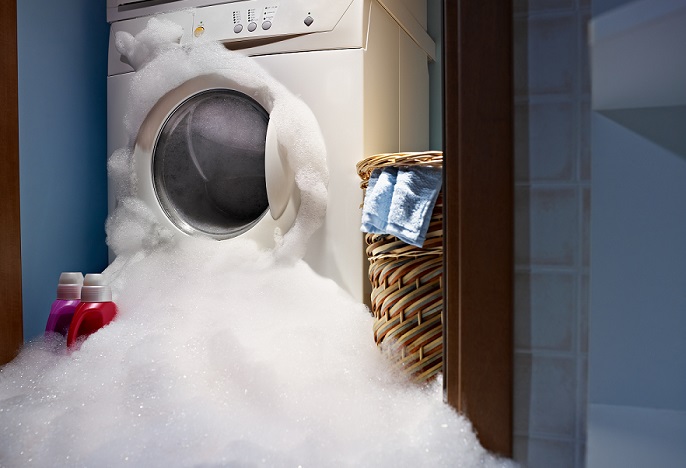 I bought my first home in 2004, I was only 24 years old at the time. I believed that I had a firm grasp on "adulting," and when I look back it is rather silly the things I thought I knew about homeownership that I really had no clue about. In 2004 I had just graduated from college, had my adult job and thought it now time to buy a house! I had been renting since 1998 and thought the only difference was I was wasting my money by not investing in homeownership. Turns out, there is a lot more to owning a home than meets the eye!
When renting, the apartment complex always took care of so many little details, I had no idea that I was still being coddled when it came to home management. They came in every three months to replace my air filter, they took care of any appliances, they fixed water leaks, etc. I just didn't realize I was paying them for it. It was all encompassed in my rent.
Homeownership as a learning process
When I bought my first home, I already thought I had everything figured out; I slowly started to learn otherwise. Fast forward to living in my home for a month. One morning I am getting ready to shower and go to work like normal, but hey, there is no water!? What the heck! Well, it turns out that the former owners called to switch the water out of their names, but I hadn't called to put the bill in my name. Easy step, right?! But I didn't know I needed to do it. One day without water will ensure you never make that mistake again.
Fast forward again to the first winter in my first home. I thought having gas heat for my home was better than having electric heat. This is not the case, because a gas-run furnace still requires electricity to run! SMH! You'd think this was common knowledge, but it is not!
Then there were just a bunch of little things that I never considered that needed to be done routinely in my house. I had to change air filters. I had to have the air vents cleaned out. I needed to run "clean" cycles with my stove, dishwasher and washer because they routinely collect debris and can start to smell funny. I didn't know a cup of white vinegar would clear up a smell in my washer and dishwasher. How could something stinky like white vinegar clear up another smell?! So weird!
I'm hardly what anyone would consider to be "handy." I'm book smart, not hands on smart… So my first and second home purchases were all purchased within "dad" region. Meaning my dad was close enough to come help me figure all these little homeownership things out. But when I bought my third and fourth home I needed to get better at the know-how of home upkeep!
The value of home warranties
I was offered a home warranty with the purchase of my last home and this has been a godsend! I pay a low monthly fee to cover the unexpected repairs of my homes appliances. This has helped a lot with budgeting and with my dad being over 800 miles away, it's nice to know I can call someone to come take care of things when the unexpected repair needs to be done on one of the appliances.
I have had my share of mishaps when it comes to my homeownership experiences, and I hope I can either inform, teach or just give you a laugh from what I have learned over the years. Please feel free to read my personal experiences at my blog and take what I have learned to help you know more about what you need to know about homeownership and what it entails.
We at Indy Homes highly recommend offering a home warranty with your listing. Transferable to the home buyer at closing, the warranty also protects you while your home is on the market should anything break. Plus, it's is a great marketing tool! Buyers are more likely to choose a home with a warranty, and they'll appreciate the peace of mind that goes along with the coverage. Home warranties cost just a few hundred dollars, and we can preorder one for your listing. Want to learn more? Just give us a call at (317) 815-4450 or ask in the comments!
---

About the Author
Sarah Callahan
Our guest blogger Sarah Callahan is a former accountant/analyst from corporate America who started her own business five years ago and currently moonlights as a freelance writer. She grew up in Indiana, and her family and friends are all still there. She moved with her husband to Sioux Falls, SD so he could run his family's business.
---