One-tank getaway: Fort Wayne Children's Zoo
Posted by Kristie Smith on Sunday, June 24, 2018 at 8:04 PM
By Kristie Smith / June 24, 2018
Comment
Looking for a fun and easy getaway with the kids this summer? Named one of the top 10 zoos in the country by TripAdvisor, the Fort Wayne Children's Zoo is just a 2.5-hour drive up I-69 from Indy and offers a day of fun for the entire family in Indiana's second largest city.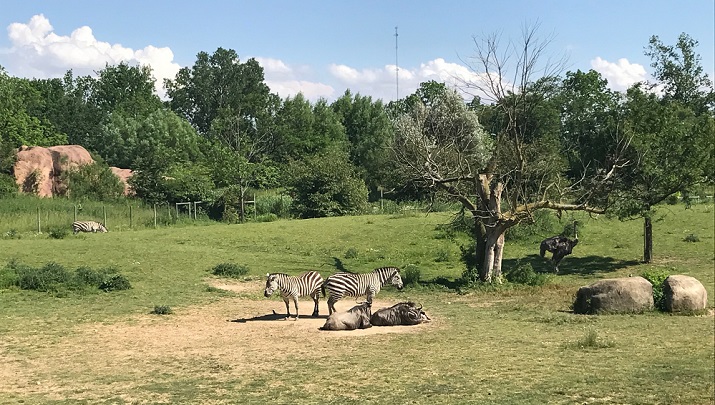 Established in 1965, the mission of the Fort Wayne's Children's Zoo is to "connect kids and animals, strengthen families, and inspire people to care". Throughout the zoo, you'll find opportunities for kids to interact with the animals and zookeepers, exhibits that inform and educate, fun rides and much more. The zoo holds about 1,000 animals and is spread across 40 acres of land in Fort Wayne's Franke Park. We recommend allocating at least four hours to take in all that the zoo offers at a comfortable pace.
The zoo is divided into four themed areas: the Australian Adventure, African Journey, Indonesian Rain Forest and the Central Zoo, which includes an Indiana Family Farm. Each area offers a diverse array of animals and experiences.
Australian Adventure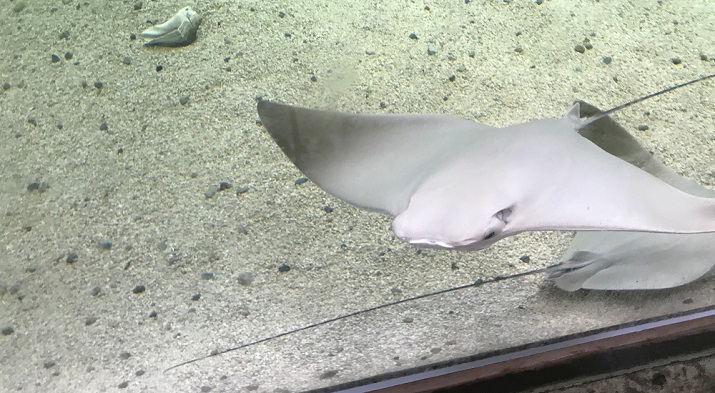 Welcome to the land Down Under! The largest section of the zoo includes Australia's unique animals—both of land and sea. Get up close to one of Australia's iconic animals in the Kangaroo Walkabout. Just a rope separates visitors from these giant marsupials. It's fascinating to watch the kangaroos bounce from place to place and how they use their tails for balance. We also loved Stingray Bay, where visitors can touch the stingrays as they glide by in their shallow pool. They're surprisingly supple! The 50,000-gallon shark aquarium holds blacktip reef sharks, a zebra shark, and schooling fish, while your kids will delight in pointing out the clownfish ("Nemo!") in the smaller 20,000-gallon aquarium. And visiting Milton and Mischief, the Tasmanian devils, is a must!
African Journey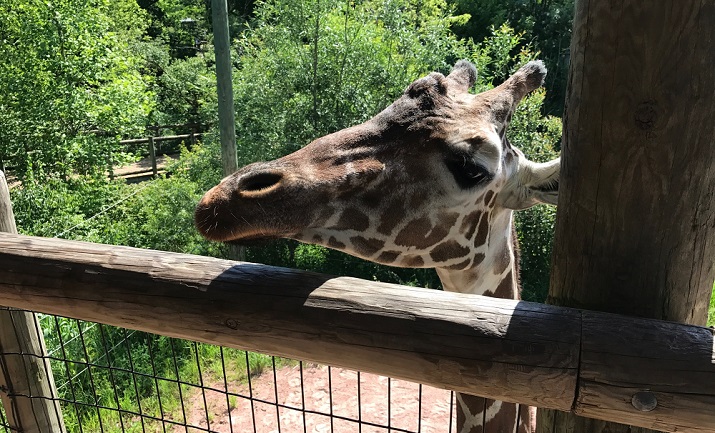 With its wide open spaces, visitors to the zoo's African Journey can take in zebras, giraffes, lions and wildebeests in their natural environment. A giraffe feeding station lets visitors get up close and personal with the giraffes, too! A dollar buys a large leaf of romaine lettuce that the giraffes gobble down. It was a treat to look into those beautiful, gentle eyes and feel the rough black tongue of a hungry giraffe. Be sure to take a ride on the Sky Safari, which gives visitors an aerial perspective of the African landscape.
Indonesian Rain Forest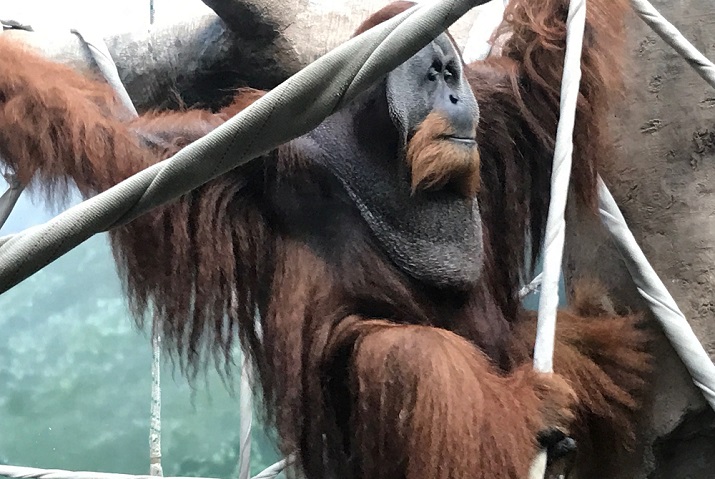 For me, the highlight of the Indonesian Rain Forest was seeing the orangutans. Their enclosure features trees and swinging ropes, and it's great fun watching the antics of these primates as they climb, play and interact with each other. The rain forest also includes a domed jungle, which is home to a diverse assortment of birds, turtles and frogs. Dr. Diversity's Research Station, with its insects, snakes and Komodo dragon, gave me the heebie-jeebies.
Central Zoo and Indiana Family Farm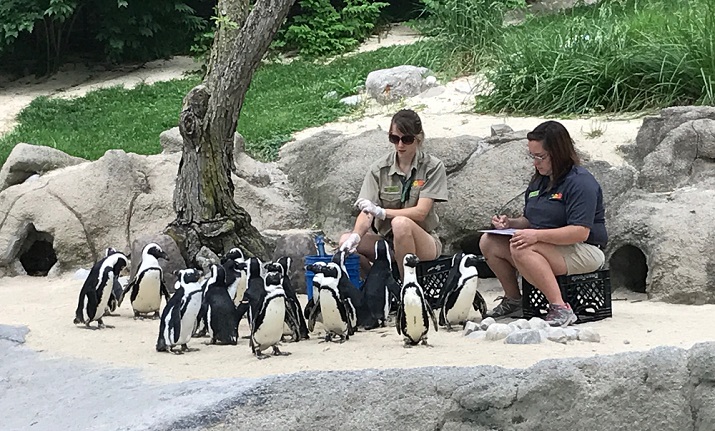 The Central Zoo comprises the original section of the zoo and features penguins, sea lions, river otters, monkeys and lemurs. Be sure to catch the sea lions' feeding time—they perform for their food! An Indiana Family Farm is located in this section, too. Kids can feed the goats and pet the horses, sheep, rabbits and calves and tour the model farm and farmhouse. Kids can ride the ponies for a $5 fee.
A kid-friendly weekend in Fort Wayne
If you want to make a full weekend of it, here are some other kid-friendly experiences you'll find in Fort Wayne:
Science Central – Science Central offers hands-on science education and fun for visitors of all ages. Zoom down a two-story slide, see a mastodon skeleton discovered in Indiana, walk on the moon, take part in a live science demonstration and much more!
A Tin Caps game at Parkview Field – Watch Fort Wayne's minor baseball team in its beautiful stadium in downtown Fort Wayne. You'll find all kinds of family- and kid-friendly touches, including a climbing wall, special family food nights with a dollar menu, and fun themes.
Foellinger-Freimann Botanical Conservatory – You might think that kids would be bored at a botanical garden, but Fort Wayne's conservatory offers several exhibits have hands-on learning for children of all ages.
If you've visited Fort Wayne with kids, let us know in the comments below what your favorite activities are!
---

About the Author
Kristie Smith
Kristie Smith is the founder and CEO of the Indy Homes Real Estate Team. She is a REALTOR, and is one of the most recognized and accomplished Indiana real estate agents. Ranked among Central Indiana's top 10 real estate teams, the Indy Homes Team specializes in relocating families moving to the Indy area, as well as Helping People on the Move locally in Indy.
---