Welcome to my new blog!
Posted by Kristie Smith on Wednesday, November 30, 2011 at 6:58 PM
By Kristie Smith / November 30, 2011
Comment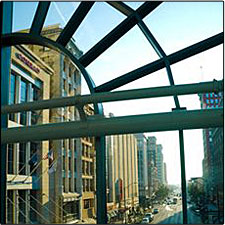 I've wanted to write a blog for a long time now, so I'm excited to finally have this up and running! Those of you who know me know that I'm passionate about my clients and my real estate business, as well as our wonderful city, Indianapolis.
And those are the things you can expect from this little piece of the blogosphere—my thoughts on real estate trends and the Indianapolis market, tips on the buying and selling processes and the little gems that make Indy such a wonderful, livable city! I hope you'll stop by often and join the conversation!
---

About the Author
Kristie Smith
Kristie Smith is the founder and CEO of the Indy Homes Real Estate Team. She is a REALTOR, and is one of the most recognized and accomplished Indiana real estate agents. Ranked among Central Indiana's top 10 real estate teams, the Indy Homes Team specializes in relocating families moving to the Indy area, as well as Helping People on the Move locally in Indy.
---