What do craft beer and real estate have in common?
Posted by Kristie Smith on Thursday, March 20, 2014 at 5:55 PM
By Kristie Smith / March 20, 2014
1 Comment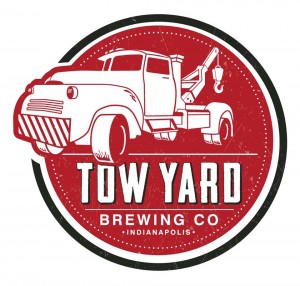 Just over a year ago, I had a single conversation (over a couple of beers) that altered my seemingly predictable future. Who would have guessed that today I would be passing out business cards for Indy's newest craft brewery, Tow Yard Brewing? On that cold February night, I struck up a conversation with a gentleman sitting at the bar—as people do when gathering in friendly downtown Indy establishments. This gentleman spoke so passionately about his new craft brewery that was just in its early planning stages.
The rest was history after I said, "Really? My husband loves craft beer!"
You see, when someone is fired up about his work, I get fired up. Nothing is worth doing unless you are going to bring your absolute best—that's one of Indy Homes Team's Core Values. I knew I wanted to be a part of Tow Yard Brewing. So I invested in the brewery and am now the Beer Ambassador–evangelizing the brewery message wherever I go.
Then the obvious question comes when I share this news with my family, friends, clients and real estate peers: What's beer got to do with real estate? Glad you asked!
Here's what beer and real estate have in common:
Hops are a flavoring agent to beer and Tow Yard Brewing gets heavy-handed with the hops. The Indianapolis real estate market is so hot right now that Realtors have to hop mofast on available homes—making sure clients don't miss out.
Beer only takes a few days to ferment. With so few homes on the Indy real estate market, homes listed in Indianapolis only last a few days (when they're presented with their best foot forward).
Real estate and craft beer brewing focus on community building. Tow Yard Brewing resides in Indianapolis' Wholesale District and is committed to being a good neighbor to surrounding businesses and residents. Real estate agents specialize in finding the right communities that match homebuyers' needs and wishes.
Craft beer breweries contribute to supporting the local culture and real estate agents are the local experts. Homebuyers relocating to the area want to know where to eat, shop and live life outside of their homes.
Craft beer is booming in Indianapolis and across the country—so is the Indy real estate market.
Tow Yard Brewing welcomes visitors to Indy for conventions, sporting events, and just good ol' work lunches. Indy Homes Team welcomes families moving to the area—relocating about 100 families each year. Beer and real estate are both in the hospitality industry that way.
To me, beer and real estate make a perfect recipe with just the right ingredients.
Tow Yard Brewing opens its doors at 501 S. Madison on Friday, March 21, 2014. Please come out and support our growing craft brewery scene in Indianapolis.
Make sure to tell them Kristie sent you. And, make sure to try the Moonbeam salad and my secret salad dressing recipe.
---

About the Author
Kristie Smith
Kristie Smith is the founder and CEO of the Indy Homes Real Estate Team. She is a REALTOR, and is one of the most recognized and accomplished Indiana real estate agents. Ranked among Central Indiana's top 10 real estate teams, the Indy Homes Team specializes in relocating families moving to the Indy area, as well as Helping People on the Move locally in Indy.
---