What does your family look like?
Posted by Kristie Smith on Wednesday, October 26, 2011 at 8:37 AM
By Kristie Smith / October 26, 2011
Comment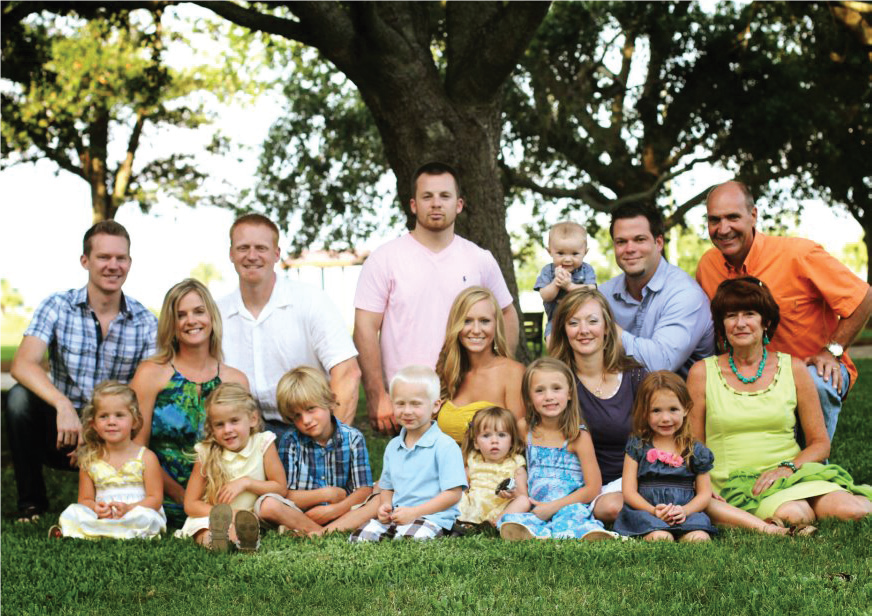 I just returned home from time at my husband's family reunion in Pensacola, FL. Everyone gathered together for connection before Jeremy & Becky and their three children leave for Germany – a three-year transfer for Jeremy's job as an Airforce JAG.
Spending time with AJ's family (including eight grandchildren) was an uplifting time: filled with love, laughs, late night poker games, beach fun, great food, and meaningful talks. As you can see in this seemingly "perfect" family portrait, this family looks like the coveted all-American Family. And, what is MOST inspiring is that this family is just the same as yours or mine: we all have love; all have our "favorites;" all have some dysfunctions; all have super highs & very lows; all have regrets; some families are bigger; some are smaller; some have suffered disease or loss. Regardless of the state of your family currently, the beauty is that joy is always around in some big [or small] way.
This reunion reminded me of the joy experienced when my sister was born. I was seven years old – certainly at the age when I could revel in the excitement of a BABY SISTER! After my mom's miscarriage the previous year, it was a miracle to realize that I'd no longer be an only child. Then to top it off, I was blessed with a step-sister, Amber, in 1994. Siblings, children and families can look all different ways, and I love the ways ours has evolved. Even today, Amy and I work together daily (so unexpected!) at the Indy Homes Team.