Why we love fall in Indianapolis
Posted by Kristie Smith on Wednesday, September 19, 2018 at 11:09 AM
By Kristie Smith / September 19, 2018
Comment
OK, we know it's been quite warm lately, but believe it or not, sweater and bonfire weather will soon be upon us, which means the best time in Indy is coming! Here are our four favorite things about fall in Indianapolis, and some events and destinations you won't want to miss!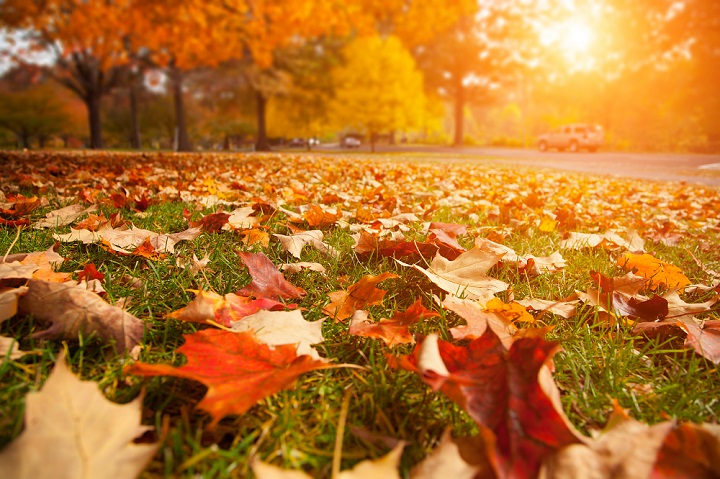 1. The festivals
GermanFest—Oct. 13, 2018
Discover your inner German! The day includes wiener dog races, a 5K/10K run/walk, a strong man/woman competition, a yodeling contest, and plenty of fun activities for the kiddos. German beer and food round out the day!
More info: athenaeumfoundation.org
Riley Festival—Oct. 4-7, 2018
Perhaps the most Hoosier of Indiana festivals, the Riley Festival celebrates the birth of Greenfield's favorite son, Hoosier poet James Whitcomb Riley. In addition to the Parade of Flowers, in which school children march through downtown Greenfield to place bouquets of flowers around Riley's statue, enjoy entertainment, crafts, food, flea market booths and much more!
More info: rileyfestival.com
Heartland Film Festival—Oct. 11-21, 2018
With more than 300 screenings this year, get inspired with films that showcase the best of the human spirit. Now in its 27th year, the Heartland Film Festival is widely regarded for its rich slate of independent films, filmmaker support, cash prizes, Academy Award qualification status, and Hoosier hospitality.
More info: www.heartlandfilm.org
2. The leaves
Experts are predicting that fall color will peak in mid October this year, so don't wait too long for your leaf-peeping expedition. Of course, you can take in the beauty in your own neighborhood, but if you want more of a show head to the quintessential fall destination, Brown County State Park, or one of Indiana's state forests, such as Yellowwood or Morgan-Monroe.
Want to stay closer to home? Try heading to Fort Harrison State Park, Eagle Creek Park, Crown Hill Cemetery or Butler University's campus for a dose of fall's natural beauty.
3. Pumpkin patches and apple orchards
When the weather turns a bit crisp, what better way to spend a sunny fall Saturday than to throw on a cozy flannel shirt and head to a pumpkin patch or apple orchard? Here are a few of our area favorites:
Dull's Tree Farm, Thorntown
Every Saturday and Sunday in October, Dull's pulls out all the stops. In addition to the pumpkin patch, check out the corn maze, giant slide, pumpkin cannon, barrel train, Tire Mountain, and much more!
More info: dullstreefarm.com
Stuckey Farm, Sheridan
Pick your own apples, shop for fresh produce at the country market and watch cider get pressed. Specially themed weekends through Oct. 21 also include a variety of fun activities for the whole family. Make a full day of it!
More info: stuckeyfarm.com
Tuttle Orchards, Greenfield
Cut a bouquet of sunflowers and pick your own apples and pumpkins! Kids can also view the farm animals, watch bees make honey, take a tractor or hayride and solve the corn maze! We love apple cider slushies from the sweet shop!
More info: indianapolisorchard.com
4. Halloween fun
Whether you're looking for adults-only or family-friendly fun, Indy has plenty of festivites to choose from. Here are a few that we're looking forward to.
Historic Irvington Halloween Festival—Oct. 20-27, 2018
Irvington's Halloween festivities, dating back to the 1920s, have long been a tradition within this tight-knit east-side community. Join in this year, and enjoy a week's worth of Halloween fun, which includes the traditional costume parade, a large street fair, a coffin race, ghost tours, a charity ball, a haunted puppet show, a variety of contests, and much, much more.
More info: irvingtonhalloween.com
Broad Ripple Zombie Walk—Oct. 20, 2018
Now in its 13th year, the Broad Ripple Zombie Walk has become Indiana's largest family-friendly Zombie themed flash mob. The fake blood flows as the undead swarm Broad Ripple for a series of events to benefit Gleaners Food Bank. The goal this year to collect at least 4,000 pounds of donated canned goods!
More info: facebook.com
Halloween ZooBoo—Oct. 4-7, 11-14, 18-21, 25-28, 2018
Dress the kids as their favorite wild animal and head to the Indianapolis Zoo for ZooBoo! With mild temperatures, it's a great time of year to see the animals, who are ready to get into the Halloween spirit! You won't want to miss the pumpkin-gut splattering fun of the Elephant Pumpkin Smash. The kids will love gathering treats along the ZooBoo trail, visiting Pumpkin Town, bowling with pumpkins and dancing to the DJ's spooky music!
More info: indianapoliszoo.com
Dia de los Muertos (Day of the Dead)—Oct. 27, 2018
Learn more about this Mexican tradition of praying for and remembering loved ones who have died with FREE admission to the Eiteljorg. Watch performances, create art, shop at the Mercado (marketplace), enjoy a Catrina parade and so much more.
More info: eiteljorg.org
What are your favorite things about fall in Indy? Tell us in the comments below!
This blog was originally published Sept. 23, 2017 and was updated Sept. 19, 2018.
---

About the Author
Kristie Smith
Kristie Smith is the founder and CEO of the Indy Homes Real Estate Team. She is a REALTOR, and is one of the most recognized and accomplished Indiana real estate agents. Ranked among Central Indiana's top 10 real estate teams, the Indy Homes Team specializes in relocating families moving to the Indy area, as well as Helping People on the Move locally in Indy.
---