Hire a Realtor (and don't rely on Zillow) when shopping for a home
Posted by Kristie Smith on Wednesday, September 21, 2016 at 7:09 PM
By Kristie Smith / September 21, 2016
2 Comments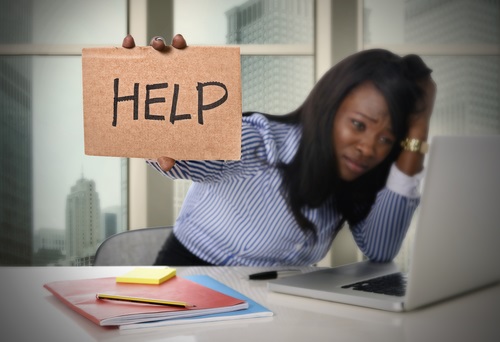 We here at the Indy Homes Team love Zillow for the fact that it connects home buyers and sellers with great Realtors who can help them with all their realty needs (check our stellar Zillow reviews if you're looking for a Realtor!). Not only can you research and compare Realtors, Zillow lets you dip your toe in the home shopping experience before you dive in. You can compare homes in different neighborhoods, get a feel for what you can expect in your price range, and narrow down where you want to begin your search. Zillow is indeed a helpful, transparent tool for the consumer.
You can't rely on Zillow's data
However, buyers need to keep in mind that Zillow is simply a tool—one that will never replace the value of a competent, consultative Realtor. Why? One big reason that buyers need to be aware of: Zillow's information is often inaccurate and outdated. Many times potential buyers will call us about a specific home they found on Zillow only to hear, "Sorry, that home has already sold." (We probably get at least one call like this every day!) Only Realtors have access to the Multiple Listing Service, which provides up-to-the-minute and complete home listing information.
Findings from a 2015 data quality study conducted by real estate brokerage Redfin quantified Zillow's shortcomings:
Zillow contained only 79 percent of all current homes for sale.
The median delay between when a home was listed on the MLS and when it appeared on Zillow was seven days.
36 percent of homes listed on Zillow were no longer for sale.
Realtors add a lot of value to the home shopping experience
Although Zillow has made some strides in improving its data since this study was published, it still does not replace the expertise of an experienced Realtor. After a thorough assessment of your needs, an adept Realtor will recommend neighborhoods, search high and low (through the MLS, via relationships with other Realtors and even door-knocking) for homes that meet your criteria, help you find a home that will hold its resale value, negotiate a fair price and guide you through closing the deal. In short, we're there to help you every step of the way!
So, go ahead—check Zillow for listings to get an idea of what's available. For more accurate and up-to-date information, we invite you to do your research on our site, IndyHomes.com. Our listing information comes directly from our local MLS, and it's updated every 15 minutes. Better yet, give us a call. We'll schedule you a buyer's consultation with one of our buyer's agents and help you get the ball rolling on your home search!
P.S. You might be wondering about Zillow's home valuations, or "Zestimates." Well, those aren't accurate either. We'll delve into this topic in a future blog, so stay tuned! (In the meantime, check our site IndyCuriosity.com for a more accurate home valuation.)
---

About the Author
Kristie Smith
Kristie Smith is the founder and CEO of the Indy Homes Real Estate Team. She is a REALTOR, and is one of the most recognized and accomplished Indiana real estate agents. Ranked among Central Indiana's top 10 real estate teams, the Indy Homes Team specializes in relocating families moving to the Indy area, as well as Helping People on the Move locally in Indy.
---