Year-round fresh produce delivered to your Indianapolis home
Posted by Kristie Smith on Wednesday, January 15, 2014 at 7:27 PM
By Kristie Smith / January 15, 2014
Comment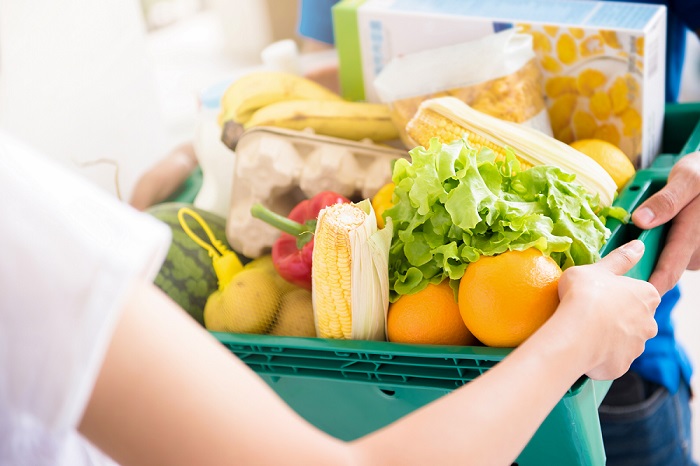 Improving health tops just about everyone on the Indy Homes Team New Year's resolutions each year—myself included. This year our entire team is taking the Whole30 Challenge in January — nothing processed for 30 days. I also resolve to increase efficiency in my career and home life, seeking that ever-elusive balance.

Recently, I've heard more and more about Indianapolis home grocery delivery services. This is a strong contender for helping anyone achieve the healthier and more efficient goals of this year. With fresh produce being delivered to your front door, fewer excuses make sense for stopping at fast food restaurants or quick meals that may be higher in fat and sodium.
Local organic is the core of some the services delivering to Indianapolis homes while others drop off national brands found in large grocers. Either type of service will encourage some meal planning based on the foods that are available. According to the Mayo Clinic, healthy meals start with planning. Here are two great services that will deliver fresh produce and groceries to homes in Indianapolis and the Indy suburbs:
Green B.E.A.N. Delivery
A green bin filled with fresh and seasonal produce—mostly local organic—arrives weekly. Before the week's order is prepared, members can customize their order to include local meat and dairy products to compliment pre-selected seasonal produce. Even condiments, frozen goods, and other natural groceries can be added to the green bin. Bin sizes can be chosen on household size and only has a $35 minimum order each week.
And beyond the long list of benefits to the convenient and healthy service, Green B.E.A.N. Delivery also does a lot of community outreach on issues affecting the community residents like childhood obesity. This service's "goal is make healthy and sustainably grown local food affordable, accessible, and convenient to the Midwest communities [it] serves." www.greenbeandelivery.com/indianapolis/
Peapod
Just about any brand you can think of can be delivered to homes in Indianapolis, Carmel, Zionsville, Noblesville and Brownsburg with more areas being added. All the brands you know and love in your local grocer can be delivered right to your home. You get to pick your delivery time within less than 24 hours, sometimes even the very next morning. Organic produce, dairy, and meat are also available. Even baby diapers can be added to your order!
Really it's just like your grocery store coming to you with the click of a mouse. Peapod has daily specials and accepts coupons. The delivery fee depends on the size of the order and does not exceed $10. www.peapod.com
Have you tried either of these grocery delivery services? We'd love to hear about your experiences in the comments.
---

About the Author
Kristie Smith
Kristie Smith is the founder and CEO of the Indy Homes Real Estate Team. She is a REALTOR, and is one of the most recognized and accomplished Indiana real estate agents. Ranked among Central Indiana's top 10 real estate teams, the Indy Homes Team specializes in relocating families moving to the Indy area, as well as Helping People on the Move locally in Indy.
---