Mark your calendar: 2018 Zionsville events, festivals and fun
Posted by Kristie Smith on Friday, March 2, 2018 at 7:45 AM
By Kristie Smith / March 2, 2018
Comment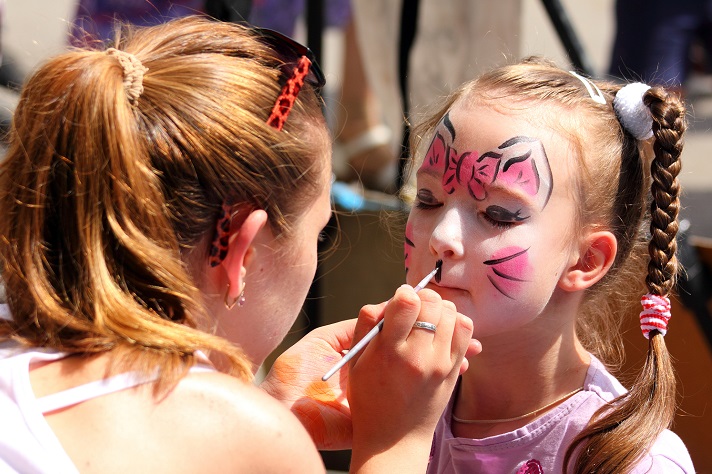 Spring is right around the corner in Central Indiana and that means it's time to get out and enjoy all that our community has to offer. Despite its relatively small size, Zionsville offers so much for its residents and visitors—everything from kid fun to cultural events to fitness competitions. With so many events and activities, it's no wonder Zionsville is so tight-knit—there are opportunities to see your neighbors and meet new people at every turn! Even if you don't live in Zionsville, check out our list of Zionsville events and fun—you're sure to find a reason to make the drive to this charming little town just northwest of Indianapolis.
March
Spring Dog Walk
Saturday, March 24, 10 - 11 a.m. at Elm Street Green
It's officially spring! Join Zionsville Parks and Recreation for its monthly dog walk. Explore the sights, sounds and smells of Elm Street Green and search for the first signs of spring. Details >>
(Be sure to check the town's calendar for monthly dog walks throughout the rest of the year.)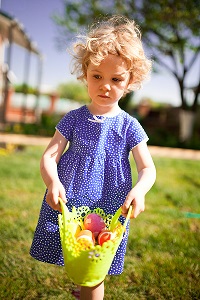 EGGnormous Easter Egg Hunt
Saturday, March 31, 9:30 a.m. at Zionsville Lions Park
Come out for Lions Park's first event of the year! The morning begins with fun activities for the family and is followed at 10:30 a.m. by the egg hunt by age group on different fields within the park. For a donation, enjoy breakfast at 9 a.m. before all the festivities begin! Details >>
May
Family FUN Ride
Saturday, May 12, 9 a.m. at Elm Street Green
Get set for a summer of biking fun! Join Zionsville Parks and Recreation and Nebo Ridge Bicycles for the annual Bicycle Family Fun Ride at Elm Street Green. Beginning at 9 a.m., you and your family can have your bikes inspected by a certified bicycle mechanic. The Family Fun Ride begins at 10 a.m. with a seven-mile loop through the parks and trails of Zionsville. Details >>
Brick Street Market
Saturday, May 12, Time TBA, Main Street
This juried market features arts, crafts and more from 200 artisans and exhibitors. Stroll along Main Street in Zionsville to explore the market and visit local businesses—it's a fun day of shopping! Free admission. Details >>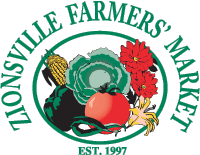 Zionsville Farmers' Market Opening Day
Saturday, May 19, 8 to 11 a.m., Main & Hawthorne
The Zionsville Farmers Market opens the Saturday after Mother's Day and is open every Saturday through September. Located at the corner of Main St. and Hawthorne, the market features more than 35 vendors who offer locally grown produce, as well as breads, pastries, cheeses, eggs and meat. Enjoy live music and special events too! Details >>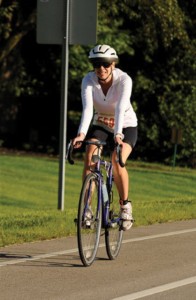 Zionsville Bike Challenge Begins (through July 1)
May 21
Zionsville Parks and Recreation, DOW AgroCyclists and Zionsville Triathlon Team have teamed up for the fourth annual Zionsville Bike Challenge. Join in group rides throughout the challenge's six weeks. Complete your challenge level and win a t-shirt! How many miles can you do?
Challenge levels:
Family Fun (90 minutes per week)
200 miles in 6 weeks
400 miles in 6 weeks
600 miles in 6 weeks
June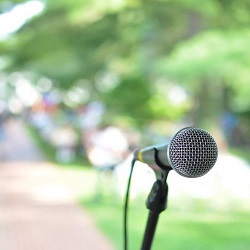 Lincoln Park Concert Series Opener
June 6, 7 p.m. at Lincoln Park
Organized by the Zionsville Cultural District, the Lincoln Park Concert Series offers an eclectic variety of music and performers throughout the summer. With the exception of July 4, concerts are scheduled every Wednesday evening throughout June and July. Watch for details >>
Gardens of Zionsville, Time TBA
June 23
This is your chance to tour several beautiful gardens around Zionsville. This year, the Garden Market returns, with its collection of specialty retail and art boutiques to liven up the home and garden. The SullivanMunce Cultural Center kicks off the tour with a garden party and reception the night before. Details >>
July
Sunday Concert Series
July 1, 8, 15, 22, 29—7 p.m. at Lions Park
Come out to Lions Park every Sunday evening in July for a music-filled night under the stars! Bring your own lawn chairs and blankets and gather around the gazebo. Food and drinks will be available with a donation to Lions Club Park. Details >>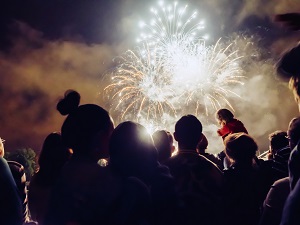 Fourth of July Celebration
July 4—Lions Park, 5 p.m.; fireworks at dusk
With tons of kids' activities, food, music and, of course, spectacular fireworks, more than 14,000 people come out every year for this Zionsville tradition. This is the second-largest fundraiser of the year for the Zionsville Lions Club. Details >>
August
Zionsville Street Dance
Saturday, Aug. 4, 6-11 p.m., Main Street
Dance the night away at Zionsville Street Dance, Zionsville's largest party of the year. This family-friendly event features live music, local restaurants, food trucks, beer garden, kids' area and much more! Details >>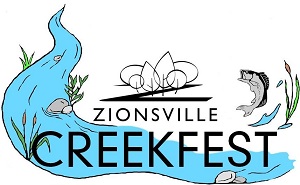 Creekfest
August 18, 2018, 9 a.m. (for cleanup, must register); 10 a.m. – 1 p.m. at Elm Street Green
What started as a cleanup of Eagle Creek has become a full-blown annual festival celebrating Eagle Creek and our precious water resources. Register to help with the cleanup and come out for other fun activities, including a creek stomp for kids, kayak demonstrations, the Department of Natural Resources' casting station, live music and much more! Details >>
September
Fall Festival
September 7-9, Times TBA, Lions Park
A three-day extravaganza, Fall Festival features a parade, food, entertainment, amusement park rides and a car show—fun for every age! The VIP Carnival provides special needs families a fun night out as guests of the Lions Club. Fall Festival is the Lions Club's biggest fundraiser of the year, and all proceeds go toward maintaining Lions Park. Details >>
October
Pumpkins and Hayrides
October 28, 2-5 pm., Lions Park
Fall fun is on tap with this popular event, which features a costume contest, pumpkin painting, hayrides, bounce houses and games! Pumpkins and Hayrides is free, a gesture of the Zionsville Lions Club to thank the patrons of Lions Park for another great year. Details >>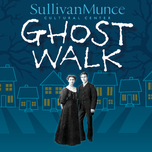 SullivanMunce Ghost Walk
Oct. 5 and 6, Times TBA
This is one of SullivanMunce Cultural Center's most popular annual events! Partake in a guided walking tour of Zionsville's historic village, if you dare! Guests stop at spooky vignettes to experience reenacted ghost stories from Zionsville's past. Details >>
November
Zionsville Education Foundation Barn Bash
November 10, Time TBA, Golf Club of Indiana
Barn Bash is Zionsville Education Foundation's largest fundraiser of the year, and includes dinner, a live band (Greta Speaks is back!), dancing, a silent auction and much more. Tickets are expected to go on sale in late August. Watch for details >>
Christmas Parade
November 24, Time TBA, Downtown Zionsville
The kiddos won't soon forget this parade, which features live reindeer and Santa's arrival in Zionsville! Watch for details >>
December

Christmas in the Village
Dec. 1-24, Downtown Zionsville
Every December, Zionsville transforms into a picture-perfect Christmas Village. It truly is the most wonderful time of the year, with carriage rides, carolers, visits with Santa, and much more! For little ones, the SullivanMunce Cultural Center provides a mailbox that delivers their letters directly to Santa! Come out and experience the magic and cheer of the season! Watch for details >>
What's your favorite Zionsville event, or which one do you want to check out for the first time this year? We'd love to hear in the comments below!
Learn more about living in Zionsville >>
---

About the Author
Kristie Smith
Kristie Smith is the founder and CEO of the Indy Homes Real Estate Team. She is a REALTOR, and is one of the most recognized and accomplished Indiana real estate agents. Ranked among Central Indiana's top 10 real estate teams, the Indy Homes Team specializes in relocating families moving to the Indy area, as well as Helping People on the Move locally in Indy.
---